LEFSE MAKING - SOLD OUT!
Lefse is life! Do you remember eating lefse as a kid? If so, this workshop is your bread and butter! Learn how to roll and cook lefse, a traditional Norwegian potato flatbread.
The lefse dough, turners, griddles, lefse toppings and all supplies for making and cooking the lefse will be provided. Norwegian cookies will be available for treats, as well as sweet toppings for the finished lefse.
Sunday, November 19th, 2023
12- 2 pm in the Center for Rural History (new barn with the blue and white barn quilt)
Cost: $20 per person.
Maximum of 20 people. - 2023 Workshop is Sold Out!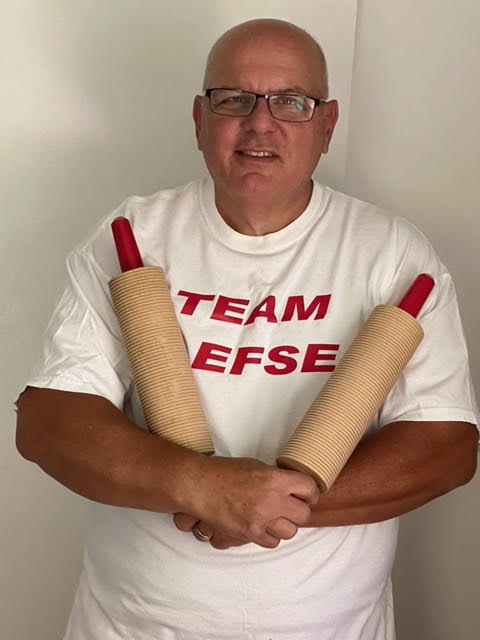 Instructor, Tryg Knutson, is a 4th generation Norwegian American who helps lead his annual family Lefse Bake. Tryg remembers going to school as a kid - and his mom would make dozens and dozens of lefse in a day - by herself. She loved the whole process - rolling the dough, cooking the lefse on the griddle, and the process of cooling the lefse. Enjoying a warm lefse getting home from a long day at school - priceless! After his mom passed in 2006, he and one of his siblings decided they had to keep the tradition going - rolling lefse with their spouses and children so they had lefse for the Thanksgiving and Christmas holidays. It soon grew into an annual bake-off, with all of the 8 Knutson siblings and their families participating. This workshop is an extension of that love of lefse - encouraging others to return or take up their Norwegian heritage, or for others to discover the joy of lefse!